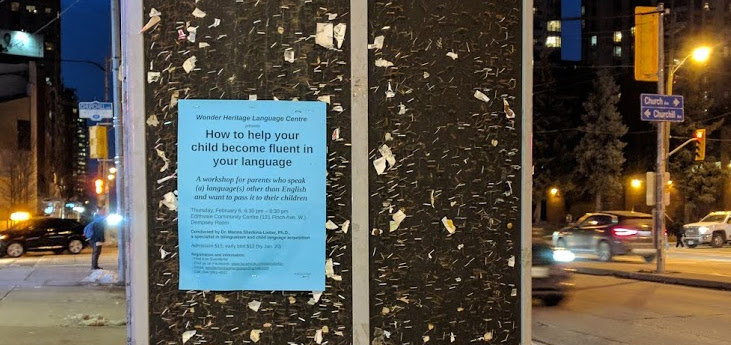 For parents of multilingual children
Workshops and courses
Workshops are typically 1-2 hours long, dedicated to various issues that parents may encounter when raising bilingual or multilingual children. During the workshops, you will do certain practical activities and, of course, will be able to ask questions.
Courses are spread over several days, and provide a more in-depth learning about bilingual/multilingual language development.
Workshops and courses are currently offered via Zoom.
Information about upcoming workshops will appear on this page and on our blog.
Upcoming workshops
Thursday November 19, 7:30-9:00 pm EST, Zoom
Tuesday December 15, 8:00-9:30 pm, Zoom
Tuesday January 26, 8:00-9:30 pm, Zoom
Tuesday March 23, 7:30-9:00 pm, Zoom